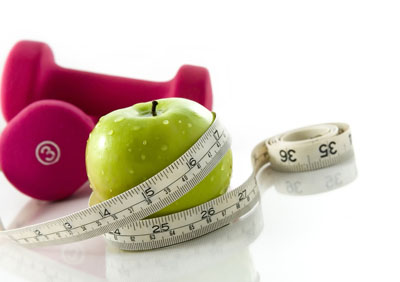 Fitness News
HIGH Fitness!
Are you ready for the New Year? Do you want to get a head start? We have a new class starting next week on Thursday, December 13th. HIGH Fitness is an emerging leader in group fitness, inspiring people from all walks of life to a lifestyle of better health and overall wellness. HIGH transforms old school aerobics into a highly addictive new fitness experience that combines simple, modern fitness techniques (i.e. HIIT, plyometrics, etc.) with music you know and love. This results in a high energy, INTENSE and crazy fun workout that leaves participants feeling HIGH and wanting more.
Our formula alternates between cardio peaks and toning tracks that will take your heart rate to the sky and strength to the next level. Beyond the workout, the HIGH fitness culture embodies a lifestyle of empowering people to maximize their health and be the best version of themselves. This class is rated as a moderate to hard level of exercise.
This is a free class that will be held on Thursdays at 9:30 am at the Fitness Center.
---
TORCH CLASS!
Are you ready to get your sweat on? Melt of some serious calories with this intense cardio strength training interval combo class. Finish work and then come workout with us.
This is a FREE class that will be held on Wednesdays at 6:15 pm at the Fitness Center beginning Wednesday, January 2nd. This class is rated as a moderate to hard level of exercise.
A new ZUMBA class will be added to the schedule on Tuesday nights at 6:45 pm at the Amenity Center. This class is replacing Wednesday night's Pound class. This class is rated as a beginner to moderate level of exercise.
---
Body Scan Opportunity!
Would you like to measure your progress in more than just a number on a scale or how your clothes fit? Have you ever started a new workout/diet program and after weeks wondered if anything had changed at all?
Seems like fitness centers, trainers, clients, and customers alike want the same thing:
Precise measurement capability
Accurate, reproducible deliverables
Historical and current visualization and charting to truly track progress
Results accessible from any platform
How is this possible? 3D BODYSCANS offers state-of-the-art Infrared body scanning services, using the FIT3D Proscanner v4.0 (www.fit3d.com) — the most accurate 3D scanning technology in the industry. Reproducible data, coupled with compelling visualizations and historical/current comparisons provide a solid toolset to manage the journey for fitness seekers and enthusiasts. 3D scans will motivate and inspire confidence in clients from initial assessment through ongoing measurement and analysis efforts in order to track progress and success.
The Amenity Center will be offering a day where you can come and use a FIT3D Proscanner to see what your body is really composed of and what your measurements are for each area of your body. This will be the first of 6 visits that we hope to offer so that you can electronically map your progress.
Cost: $25.00
Date: January 8th from 10:00 am-7:00 pm
There will be a sign-up sheet above the drinking fountains in the Fitness Center located at 1865 North Loop Pkwy. We will provide specific instructions once you have registered. Each appointment takes approximately 15 minutes. This is a great way to truly know where you stand and how you progress in 2019.
For more information contact Steve Lyon at stephenalyon@gmail.com
---
Gym Orientation!
If you want to get to know your gym better or to learn how to use the equipment, come down to the Fitness Center located at 1865 North Loop Pkwy for a free walk through and introduction to the Gym and the equipment. Personal Trainers Jen Wolfe and Jermaine Solomon will be giving free tours on Monday, January 7th at 11:00 am and 11:30 am. You do not need to register ahead of time. Just show up. It is a great place to start if you want to set some new goals for yourself in 2019!
---
Nutrition!
New Course - Weigh No More- An Eight Week Weight Management Program just for you!
Palencia Fitness Center announces our 8 week Nutrition Based Program- Weigh No More- this program will assist you to shed unwanted pounds in the New Year.
Designed by our own local Nutritionist -Nancy Ann Cohen RDN LDN- this eight week program will offer you the following classes-
The Science of Weight Management
Healthy Eating for Weight Loss
The role of walking and fitness in weight management
Nutrition and Label Reading
Setting SMART Goals
Emotional Eating and Mind Control work and more
Nancy has been teaching Nutrition and Weight Management for over thirty years in the Medical, Corporate and Wellness Community. She comes to you with knowledge, know-how and guidance for you to kickstart your New Year with a plan that makes sense and is easy to follow. Dozens of local residents have taken classes with her and have experienced great success!
You will have weekly weigh ins, measurements, materials and group classes.
Cost for 8 weeks. $150
Won't you join us this January and find the Solution to managing your weight that will work for you?
Classes Wednesday's January 9th Starting 11 am – 12 pm or Thursday evenings January 10th 7-8 pm
Contact Nancy at feedingthebodyfeedingthesoul@gmail.com or 904-687-0720
6 person minimum to run the class- invite your friends!
---
Introducing Reiki & Integrated Energy Therapy® Sessions
Nancy Cohen, Usui Reiki Master and IET® Master Teacher is bringing her healing gifts to the Palencia Community. She is offering one on one private energy sessions for our members only.
Through the gentle art of Reiki and IET® you can now book a one hour session just for you.
Cost for one hour session- $90
To book- contact Nancy at feedingthebodyfeedingthesoul@gmail.com or
904-687-0720
---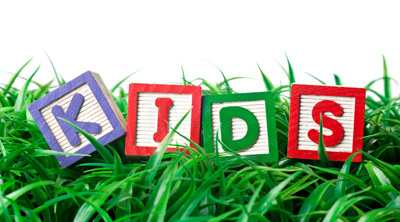 Child Watch and Children at the Fitness Center
Children under the age of 14 cannot be in the Fitness Area. You cannot have your child in the Aerobics Room or on the fitness floor. Children cannot be left in the lobby on the bench while their guardian is working out. Children between the ages of 6 months and 9 years may participate in the Child Watch service for a one and a half hour period. They must be signed in and out by the same parent.

The policy regarding children in the Fitness Area can be found in the Policy Handbook under Section B. General Provisions, item 2
---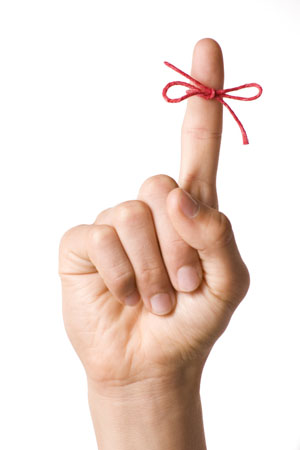 Amenities Cards
REMINDER: To use either the Marshall Creek Amenity Center or the Sweetwater Amenity Center you must have your amenities card with you each time you use a facility. If you do not have your card you will not be able to use either Amenity Center. You can get a replacement at the Property Management office located upstairs at 605 Palencia Club Dr. You can get the cards Tuesday through Friday between 9:00 am and 4:00 pm. Each card is $10.00.
You are welcome to keep your card (and a second if you'd like)at each Center so that you do not have to remember your card every time. If your child (a minor between the ages of 12 and 17) needs a card they can go to the office on Wednesday during early release. This is a policy of the Marshall Creek CDD.